History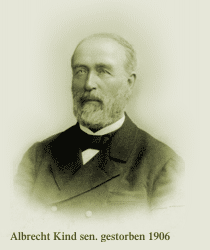 The company Albrecht Kind GmbH is the oldest wholesaler in the line of weapon trade.
The Albrecht Kind GmbH was founded on 24 September 1853 by Mr Albrecht Kind in Hunstig, a small village situated approx. 50 km to the east of Cologne. He began step by step at his parent's home. The whole personal was set up with only one apprentice who was living with the Kind family.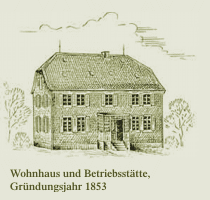 The wholesale trade started with a weapon sale of the Belgian company Dewander, Père & Fils in Liège, as well as the sale of hunting knives and other steel goods. The next post office was two hours away in Gummersbach. A man from the neighbourhood offered his services as a haulier, and carried the parcels with his donkey cart to Gummersbach everyday. Then these parcels were handled by mail coach from Gummersbach to Hagen/Westfalen or to Dortmund, in order to be finally transported by rail.
In spite of these difficulties, the business was going well.
In 1854, the first export order to New York was handled and a small warehouse could be maintained on the following year. Production extended over scope mounts and leather goods. Already in 1865 the leather good manufacturing started. It saved the company AKAH from the hard times after World War II, as German people were not allowed to hunt until 1951. Among other things, horse's harnesses were manufactured in larger quantities.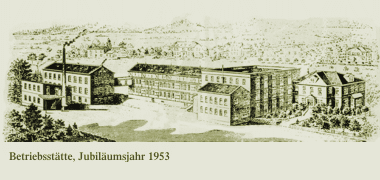 Practically all that is required for dog keepers and hunters is produced in the AKAH leather manufacturing, like dog leashes, dog collars, dog muzzles, rifle slings, rifle cases, cartridge belts, game bags, muzzle caps, rucksacks etc. The gunsmith workshop startet in 1891. An essential branch is the production of scope mounts. Furthermore, maintenance and weapon repairs can be carried out there. In Albrecht Kind GmbH's sales programme there are now around 10,000 items , from which 1,000 are coming from the own production.
The company imports world-wide and has renowned exclusive agencies like Browning, Winchester, Steyr Arms, Haenel, CZ, Carl Walther, Ruger, Eley, Lapua, Brenneke, Les Baer, Leica, Aigle, Shooterking.
Also the export is global. There are customers of Albrecht Kind GmbH on all continents.
Meanwhile, the company is one of the leading police providers in Germany. 13 from 16 states are using holsters of the production of Albrecht Kind GmbH. Even authorities from countries like Austria, Switzerland, Holland, France, USA, Japan, or Morocco are buying products of the company.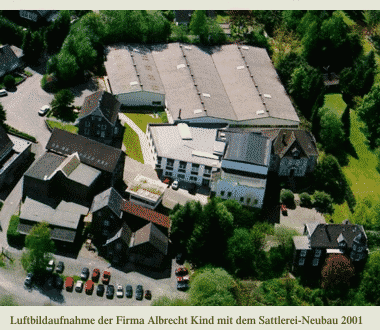 AKAH has started with much elan in the new millennium. Beginning September 2000, a modern new building has been opened for our AKAH - saddlery. At the same time, we have extended our warehouse area by 750 m². The grown Europe requests an even faster supplying than before and a well-sorted central warehouse.