Environmental protection
CO2 saver's-Certificate 2019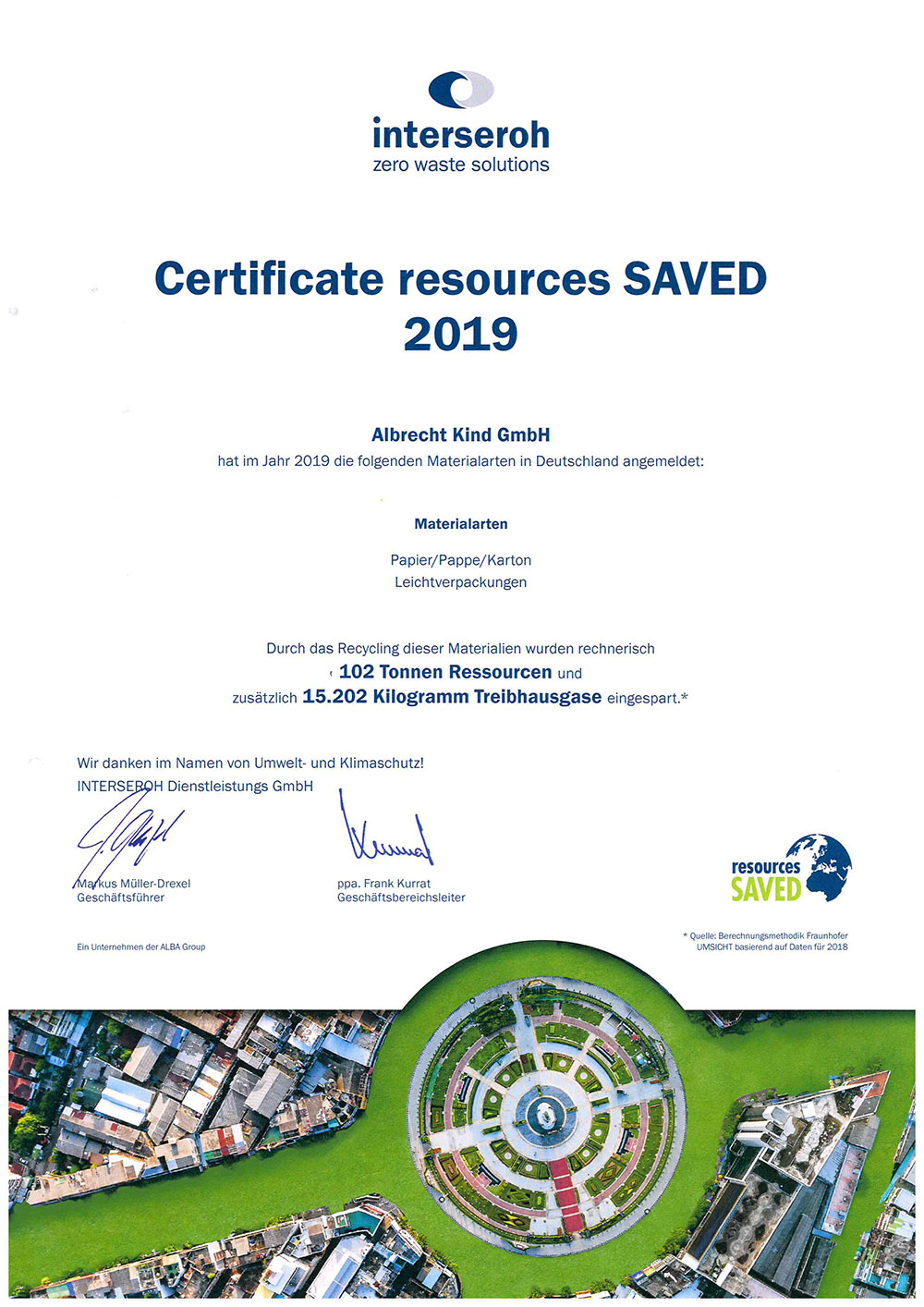 AKAH sets also with the disposal of packaging on lasting management, completely in the sense of hunters and conservationists. Therefore the family company has been awarded by the CO2 saver's-Certificate.
In order to protect the environment and climate effectively, it is important to reduce CO2-emissions while conserving our scarce resources. Recycling makes an important contribution to environmental protection. And it means much more than the care of natural resources. Thus by recycling on average less energy is used than during the production and utilization of primary raw materials
Lasting management has a high priority for AKAH. In order to make a valuable contribution to climate protection, AKAH announced its sales packaging in the dual system of Interseroh. Besides AKAH sets also on re-usable packaging such as material bags for some of the leather goods.