Leather products
Leather, an ancient material of mankind. Hunting, an ancient occupation of manhood.
Leather and hunting belong together, because once it was made from the skin of animals, which were brought down by the hunter. No wonder that hunters have a very special relation to leather products and that they do not want to replace them by synthetic material.
Since 1853 – so for more than 150 years – AKAH is specialized in manufacturing high quality leather goods for hunters, shooters, dogs and after WWII also for horses. Even in our catalogue from 1909/1910 you can find 48 hunting bags and 66 sundry rucksacks of our own production.
Nowadays we manufacture some of these models unaltered in shape and quality, because they are still unsurpassed in function and shape. Just as there is the typical English pocket style worldwide, there is the distinctive pocket style of AKAH in Germany.

At AKAH we only use herbal tanned leather of selected animals. Every kind of leather has its own tanning. E. g. bright greased leather for dog leashes and collars is tanned completely different as leather for police holsters.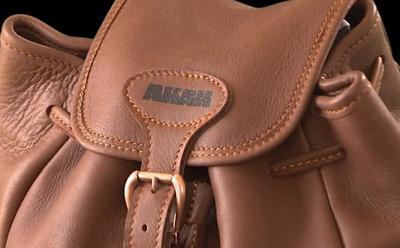 One of the features of AKAH are the products made from Finnish moose and Mongolian yak leather. We believe that leather is reflecting the story of a life of an animal. Because of this we leave the skin as it is with every scratch and every injury caused by fighting, tick bites or even barb wire.
But our saddlers and their knowledge are our true secret of the AKAH quality. Two hours at least they work on an AKAH dog muzzle.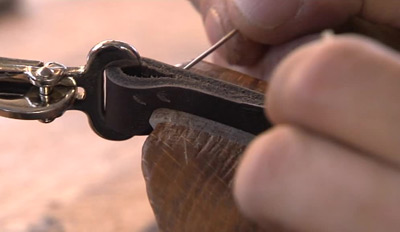 We at AKAH focus on diligence, as you can see at our elaborated handmade stitches. They cause a lifelong connection between two leather parts.
Threads, rivets and frames are bought of German production. Wouldn't it be nonsensical to manufacture handmade products and cheap out on the materials?